Be Ready to Buy Concert Tickets of Your Favorite Star From Facebook Soon
According to the reports by Buzz feed, Ticketmaster is all set to sell gig and event tickets directly on Facebook by the end of April.
The partnership between Ticketmaster and Facebook will extend to Facebook's Messenger service. Here, users will be able to get images of their ticket upon request through M, Facebook's experimental digital assistance.
In the beginning, only selected event tickets will be available as the buy on Facebook option. If it gets success then more tickets will be made available. Dan Armstrong, VP and GM of distributed commerce at Ticketmaster said that by making tickets available directly within Facebook they hope to provide more seamless purchase experience and sell more tickets.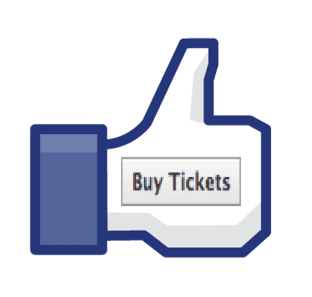 Financial terms of the deal are not known but Ticketmaster says that Facebook will receive the fee from each purchase made by its platform. The transactions that take place on Facebook will have to be claimed from e-retailers website or app.
Various companies have been looking for commerce operations on Facebook for years. Some have been successful and some not.
Ticketmaster hopes that with this move there will be a great increase in the number of its customers.
So be ready to buy your favorite stars event ticket from Ticketmaster directly from Facebook.
Most Searching Terms:
Purchase Tickets Ticketmaster
m.ticketmaster.com.au Phone Number