Secret to Feeling Young is 'Superb Fitness and Young Muscles'
In the busy lives of today, people work hard first neglecting their health and regret it later. Everyone wants to be healthy and young. A recent study has shown that people who exercise daily have stronger muscles as compared to those who don't.
University of Guelph's , Canada revealed that people who were athletes in their youth or later in life have much healthier muscles as compared to those who are non-athlete.
The study author Dr. Geoff Power said one of the unique and novel aspects of this study is the exceptional participants. The study compared the athletes in their 80's and 90's with people of same age who are nonathletes and found that athletes legs were 25 per cent stronger and had around 14 percent more total muscle mass.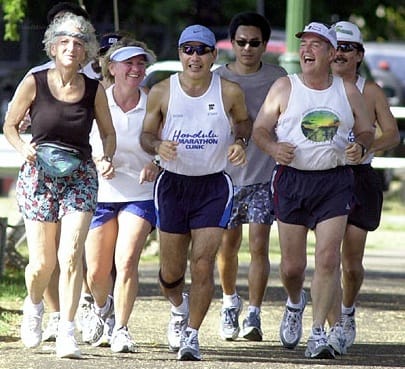 It was also found in the study that athletes have one-third more motor units in the leg muscle as compared to non-athletes. Motor units are made up of nerve and muscle fibers. The person with more nerve and muscle fibers has more muscle mass and great strength.
In the normal aging, the motor neurons are lost by the nervous system. This leads to fewer motor units, less muscle mass and hence less strength, speed, and power. This process increases to a great extent after 60. On this Dr. Geoff says `Therefore identifying opportunities to intervene and delay the loss of motor units in old age is of critical importance.'
Dr. George said, " Exercise is definitely an important contributor to functional performance and even non athlete can benefit". He further added that "staying active, even later in life, can help reduce muscle loss." He also said that research should be carried on to determine whether the muscle health in athlete is due to training or genes.
This entire study is published in the journal of Applied Physiology. So now, You have one more strong reason to exercise daily.
Most Searching Terms:
Fitness Exercises Without Equipment
Physical Fitness Exercises