Lilly Wachowski makes First Public Appearance at GLAAD Awards Since Coming Out as Transgender
Matrix director Lilly Wachowski has made first public appearance at the 27th annual GLAAD Media Awards as a transgender woman. Lily walked the red carpet dressed in a black floor-length gown; she collected the award for Outstanding Drama Series for her Netflix series Sense8 that features a transgender lead character. Lilly looked very anxious while appearing as a woman on the stage during the award presentation.
Lilly's appearance at the GLAAD Media Awards is significant as it honour artists for their fair, accurate and inclusive representations of the lesbian, gay, bisexual and transgender community.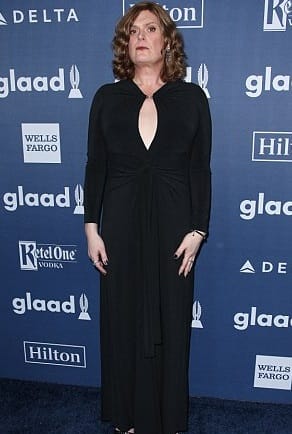 Lilly Wachowski has a transgender sister Lana Wachowski who had made a public appearance as transgender in 2012. The Wachowskis, best known for the "Matrix" franchise live very private life. Lilly is 48 and Lana is 50. They have avoided press too.
Wachowski says it is not easy to live as a transgender. Being a transgender means you have to live with the hard reality of living your life in a world that is openly hostile to you. She feels lucky that she has the support of her family members.
Lily wanted to come out publicly with confidence, but couldn't decide on it. Now as she is out to the world, she wants to give a voice to inspire change, be it the fight for marriage equality, the civil rights movement or some other matter. According to her, though changes are glacial, they will get it and would live a life in terms of basic human dignity.
There are more than 100 laws introduced across the nation that would limit the rights of lesbian, gay, bisexual and transgender people.
Most Searching Terms: