Nita Ambani and SBI's Bhattacharya on Forbes Asian Women Power List
Reliance Foundation Chairperson Nita Ambani has topped the list of "Asia 50 Power Businesswomen 2016" followed by Arundhati Bhattacharya, Chairman of State Bank of India who ranked second. Six other Indian business women have also been included in the list. This shows that Indian women are making their way into the business world.
Nita Ambani, wife of Mukesh Ambani, Chairman and Managing director of Reliance is a businesswoman, a sports enthusiast, educationist and a philanthropist. She has taken many path-breaking initiatives in Rural Transformation and Health. She has contributed significantly in Education, Sports for Development, Disaster Response, Arts, and Culture & Heritage. Nita has established Dhirubhai Ambani International School in 2003 and is Founder & Chairperson of it. The school is one of the premier schools in Mumbai. She is the inspiring person for the Mumbai Indians Cricket team.
Reliance has spent millions for the team which has won the Champions League T20 in 2011 and 2013 and the Indian Premier League in 2013 and 2015 after Nita Ambani's induction. She is also the Founder and Chairperson of Football Sports Development Limited that launched the Indian Super League (ISL) in 2014. She has won many awards to her credit. Nita Ambani has no formal operational role to play as director, but she has a rising profile and she has made her presence felt in the Reliance. She Co-chairs Reliance Jio Infocomm.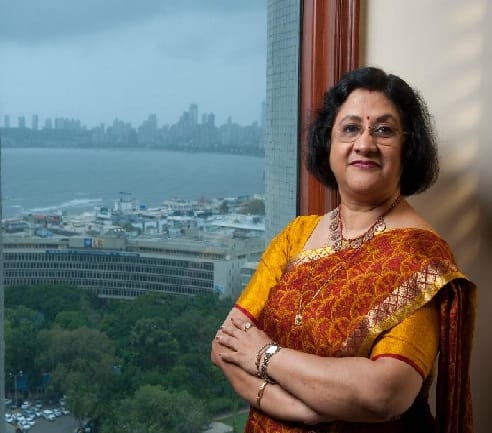 Arundhati Bhattacharya is the first woman Chairman of State Bank of India. With her MBA background, she has taken up various roles in her 38-year-old career stint at SBI. She has worked in foreign exchange, treasury, retail operations, human resources and investment banking. SBI's current financials acknowledges her successful tenure. She has earlier also made her position to the Forbes Powerful Women list in 2015. She has also made her position to the FP Top 100 Global Thinkers by Foreign Policy magazine. She was ranked as the 4th most powerful women in Asia Pacific by Fortune.
Leading position of Indian businesswoman in Forbes list shows that Indian woman has found their niche in business though they are facing gender inequality. To put in words of Forbes, "Inroads women are making in the business world but gender inequality persists. Women are best positioned to know what it will take to get more of them into commanding roles in the workforce and keep them there".
Most Searching Terms:
Most Powerful Women in Asia
Nita Ambani Tops on Forbes List 2016