Evidence will Prove, Hrithik Roshan had No Relationship with Kangana Ranaut: Lawyers
Hrithik Roshan lawyers claim that they have already presented all the evidence to prove that the actor had no relationship with Kangana Ranaut. Kangana's Secret Emails Leaked on social sites.
Actor Hrithik Roshan and his lawyers are determined not to step back at all from the ongoing legal battle with Kangana Ranaut. They said that they have presented solid evidence to the authorities that will prove Hrithik had no relationship with the actress.
The lawyers also said that they don't want to play a game of notice and counter notice; they just want to bring out the truth through bonafide investigation. They also emphasised that the case is about lie versus truth and not anything else.
The Hrithik Roshan – Kangana Ranaut spot is like a forest fire that shows no sign of abating. Their spat took yet shocking turn when emails allegedly sent by Kangana to Hrithik show that she was probably in her imaginative relationship. Hrithik's lawyer has maintained that Kangana sent the actor approximately 1439 e-mails to which Hrithik never replied. According to the sources, Hrithik has deposited copies of the emails, said to have been written to him by Kangana, with the Cyber Crime Investigation Cell.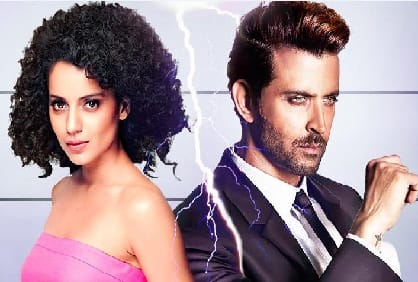 Kangana's lawyer Siddiquee stated that her client Ms. Kangana Ranaut had alleged that her email accounts were continuously being hacked by Mr. Hrithik Roshan and ultimately she was forced to close her two email accounts eight months back. Hrithik has issued a notice regarding this matter on March 1. 2016. Hrithik didn't reply to the notice.
Hrithik filed FIR against Kangana Ranaut on 5th March 2016. Hrithik had sent the legal notice to Kangana demanding that she apologise in a press conference publicly and make it clear about their alleged affair. Kangana also replied by sending a counter-notice to the actor and alleged him for an attempt to tarnish her image by circulating private emails and photos.
There have been reports that Hrithik has circulated the emails. It doesn't seem that the Hrithik Roshan and Kangana Ranaut legal battle will end anytime soon. Kangana and Hrithik issues began when Kangana recently referred Hrithik as her 'ex' in an interview. With every single passing day, it seems that the Hrithik Roshan-Kangana Row is getting uglier and bad. There are Statements and counter statements blaming and trying to prove each other wrong.
Most Searching Terms:
Hrithik Roshan Lawyers Presented Solid Evidences