How to Replace Tesla 2700 X SUVs Third Row Seat
Tesla has announced the recall of 2700 Model X Sports Utility Vehicle that was built before March 26 at company's plant in Fremont, California.
Before starting the deliveries of Model X in Europe, the company conducted an internal seat strength test in which the recliner of the third row slipped. The company has warned its customers to make nobody sit in the back of the vehicle until it replaces the third-row seat backs.
Jon McNeil, Tesla's president of sales and services, told reporters at a conference on Monday that this step is for caution and there have been no issues with any failure in the field.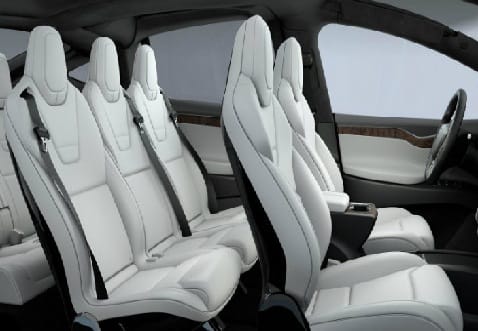 The problematic seat backs are provided by Futuris. The company said that Futuris will pay the cost. According to Tesla, the new design for recliner seats has already been made and they are now constructing the new seats.
Tesla said recall will take few hours to complete and company will fix all recalls within five weeks. The company further said that customers can make full use of their Model X until the recall is performed but do take care not to use the third seat when the vehicle is in use.
Tesla had recalled all Model S vehicles in November due to a problem in seat belts.
McNeil said that the production of Model X is on track and the recall will not affect the production rate. Although, the shares of the company went down after an hour of recall.
Most Searching Terms:
Tesla Recalls 2700 X SUVs