The Much Anticipated Huawei P9 Launched
Huawei has launched its much-anticipated phone Huawei P9. Huawei P flagship line has always tried to push the boundaries of smartphone and P9 continues this trend by its stunning looks. According to Huawei, the new phone is going to change photography of smartphone forever. So let's have a look what P9 has for its viewers.
The P9 has dual lens camera engineered by photography expert Leica. Huawei and Leica have worked together to build the P9 camera and apps.
One has to accept that Huawei has been making some really good designed phones but has not got the recognition it deserves till now. But we can expect that P9 will change this scenario for Huawei. Huawei P9 is a beauty to appreciate. P9 is all metal and very sleek. It is only 6.95mm. It has a 5.5-inch screen with force touch technology.It has a little bigger battery. The phone weighs 144g. There is no camera hump, bump or bulge. The cameras are in Nexus 6P like panel made of glass. The fingerprint sensor is higher on P9. The sensor is very fast and accurate.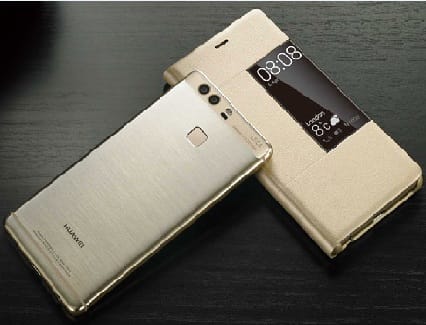 P9 is a compact, stunning and a masterpiece to hold. It's impressive and powerful. Huawei uses Kirin 955 processor unlike its competitors Samsung and LG that uses Qualcomm Snapdragon processor. It has 3GB RAM.
The Kirin 955 processor has co-processor that has fitness tracking mode and step count appears on the lock screen and notification shade. The health app gives a step goal and chance to track activities like cycling, running and walking.
The phone provides a new layer of security with its square fingerprint sensor on the rear.
The phone goes from black lock screen to home screen super fast. The clean front looks great. Front facing speakers are missing. The screen is AMOLED and half an inch smaller than 6P. Pixel density is 423 PPI. A speaker, microphone, headphone jack and a USB Type-C port are present at the bottom. Power buttons are on the right side of the phone below volume button.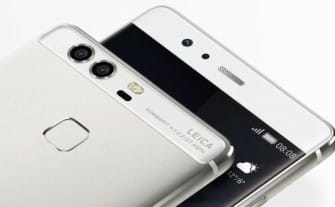 P9 runs on Android 6.0 with Huawei's EMUI 4.1 user interface and it's a fast, fluid experience. There are too many pre-installed demos, and there's no app drawer. However, the enhanced notifications when you pull down the shade at the top of the phone is good. You can choose different themes if you want to personalize your phone even more.
The one big feature of the phone is a camera. It takes sharp and good pictures. It gives the realistic portrayal of the colours. The Leica features add in a lot of camera mode and options that include shutter speed, exposure settings and ISO. The monochrome lens produces deep, true and beautifully sharp whites and greys.
Well, at a glance it seems P9 will give tough competition to other brands basically due to its camera.
Most Searching Terms: