How The Young Chinese are Boosting Demand of Indian Orthodox Black Tea
The new generation in China, especially youngsters prefer Indian black tea to the Chinese green tree.
China is the largest producer of green tea in the world with an annual turnaround of the output of 1.4- 1.5 million tonne, whereas India is one of the leading producers of black tea amount to 25% of total production in the world.
Naturally, Chinese people are used to drinking their homegrown green tea and most Indians consume black tea produced in their own country.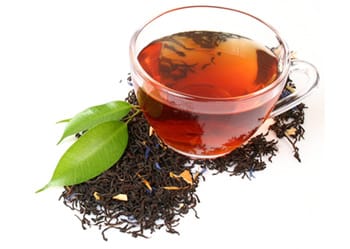 Chinese people used to drink only green tea, but now there is a shift in their likings. They are opting for black tea. China neither produces black tea nor have any black tea processing factory. It is importing it from India and its demand for the black tea is increasing. According to the data from Tea boards, India had exported 2.89 million kg of black tea during the months of April-January of FY 15, whereas it increased 3.74 million of kg in the same period for FY 16.
Earlier Chinese were preparing black tea from the waste of green tea and it was very poor quality and taste. But now no longer, they get it from India and enjoy the taste, flavour, and the quality.
India exports quality tea to many countries of the world that include Egypt, UK, US, Germany, UAE, Pakistan, Iraq, Iran, Russia etc. Its share of tea export is about 23%. Tea is machine processed with leaves, buds and stems crushed and rolled. Tea produced in India is of the best quality, rich in taste and can produce multiple infusions.
China is very interested in importing more Indian black tea. It is also keen to help leading Indian tea producing companies to set up manufacturing plants in China. They are also seeking New Delhi's assistance in setting up tea auction facilities in China. Chinese tea companies are willing to develop a mutually beneficial relationship with Indian tea companies.
Most Searching Terms:
What Kind of Herbal Tea is Safe During Pregnancy
Indian Black Tea Benefits
Black Tea Good or Bad for High Blood Pressure