Sony Announces the Release Date of 4K Streaming Services to Sony 4K UHD TVs
Sony, few months back, announced that they are working on putting 4K streaming service exclusively to their 4K UHD TV's. Now finally, Sony has given the release date for the same. Sony is all set to launch their new service called "Ultra" on Monday 4th of April and will be available as an app on 4k UHD TV.
For now, Ultra service will be exclusively available to Sony TVs but this will soon change the scenario for other TVs too. Unlike Netflix, in Ultra customers could buy individual 4K titles at $30 and can stream them to their 4K TV. Currently, there are 40 to 50 titles available on Ultra service and most of them also offer HDR encoding. The buyer of the new HDR 4K TVs will get four complimentary content titles when they sign up for Ultra app service as well.
Movies available through Ultra will include Sony Pictures and Columbia titles like Crouching Tiger, Hidden Dragon, The Walk, The Night Before, Ghostbusters and others. Other titles that are available include Chappie, Men in Black 3, Salt, Hancock, After Earth and others.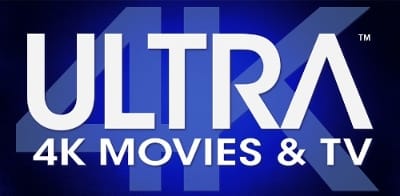 Ultra is compatible with Sony's Ultraviolet cloud service which means users of UltraViolet can sign up and access Sony-owned movies for $30 cost upgrading the titles to 4K.
However if we compare Ultra with other streaming services like Netflix, Amazon or any other Ultra doesn't offer monthly or annual payment for unlimited access. Hence, the movie purchase is bit costly if you want to access the variety of 4K content titles.
Well, the efforts by Sony to bring as much as 4K and 4K HDR content to its own TVs is appreciable. This gives the brand a higher edge as compared to its competitors. However, it has been rumored that Ultra will be available on Playstation 4K console but there is no official confirmation about the same.
Jake Winett, Sony VP Consumer Services, Said that ULTRA works on latest innovations 4K resolution, a wider color spectrum, digital movie extras, high dynamic range and UltraViolet interoperability so that viewers get most out of their TVs and movie collection.
More Searching Terms:
Activate Sony 4k Streaming Service Rentals