Priyanka Chopra Missing From Baywatch First Look, Shared by Dwayne 'The Rock' Johnson
Dwayne Johnson has shared first look of his much-awaited film Baywatch. It is a Hollywood debut film of Bollywood actress Priyanka Chopra. Dwayne has released a photograph on Instagram with the post: 'EXCLUSIVE FIRST LOOK: Our entire #BAYWATCH squad.
The image that Dwayne Johnson has shared on Instagram is reminiscent of the 'Baywatch' cast images, which have characters in red and blue bathing suits running in slow motion on the beach. In the image, the entire cast is seen that includes Jon Bass, Alexandra Daddario, Dwayne Johnson, Kelly Rohrbach, Ilfenesh Hadera and Zac Efron except Priyanka Chopra.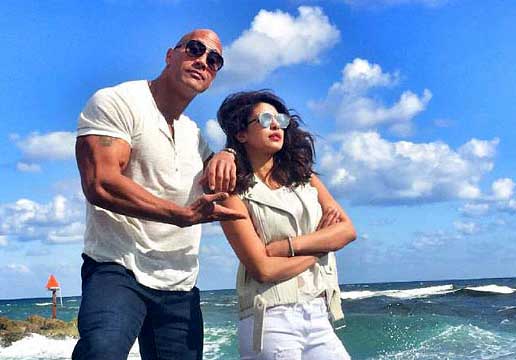 Priyanka Chopra has a lead negative role in the movie. It seems she is missing from the first look as she is busy shuffling between the Baywatch and her ABC TV series Quantico. Team Baywatch has shared a tweet about Priyanka saying that they are waiting for her on the set.
Priyanka is currently busy shooting for American TV series 'Quantico' and has twitted to cheer for her co-stars. She has posted the image followed by the caption: "Yeah team 'Baywatch', show them how it's done Dwayne Johnson, Zac Efron, Jon Bass, Alexandra Daddario, Kelly Rohrbach and Ilfenesh Hadera."
Baywatch is a highly anticipated film directed by Seth Gordon. Priyanka plays the role of Victoria Leeds, the villain. She was introduced in the film in February this year. Baywatch is slated to be released on May 19, 2017.
Most Searching Terms:
First, Look of Entire Baywatch Movie 'Squad'
Baywatch Movie Cast First Look Instagram Photo