New Japan Quake Kills 10, Scores Feared Trapped – Tsunami Warning
As many as 10 people were killed and several injured as a powerful earthquake measuring 7.4 on a rector scale hit Southern Japan on Saturday levelling homes and buildings, damaging roads and bridges, and triggering a massive landslide.
The quake struck at 1.25am on the island of Kyushu near Kumamoto. This is the second powerful earthquake that hit southern Japan as the 7.3 temblor follows a 6.5 earthquake that struck the same region late Thursday.
Nine people were killed and more than 1,000 injured in the previous quake.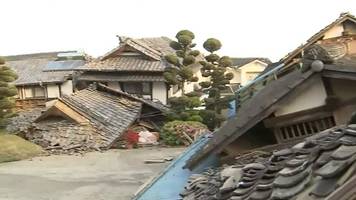 According to the Japan Meteorological Agency, Saturday's quake is believed to be the "main quake" following a series of "precursor" events and aftershocks that began on Thursday.
A powerful shaking set off and a massive landslide swept away homes and cut off a highway near the town of Minami. A large bridge got knocked off from its foundation. The power supply was disrupted and nearly 200,000 homes were without electricity. There is a scarcity of drinking water too.
A 500-bed municipal hospital in Kumamoto was tilted and patients were evacuated. The city office in Uto was badly damaged and is in danger of collapse. 11 people were stuck in a damaged university apartment building in Minami; seven of them have so far been rescued. Kumamoto airport is forced to close after a ceiling collapsed due to the quake and according to the official reports, there are no immediate plans to resume flights.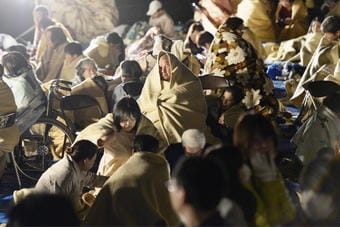 According to local government officials, an active volcano in the area erupted Saturday morning and might have caused the earthquake; however it is not confirmed if the small-scale event is linked to the quakes.
Rescue operations are being carried out in full swing. 1,600 members of the Japan Self-Defence Force have joined the rescue efforts. Troops are being deployed and a total of 20,000 would be deployed to the area over the weekend. Rescuers are rifling through the remains of collapsed structures and helping trapped in the debris. About 7,262 people have sought shelter at 375 centres so far.
A Tsunami warning followed by the earthquake was issued by the meteorological department of Japan, which was lifted later.
Most Searching Terms:
Japan Earthquake Damage Report