Biography of Sri Sri Ravi Shankar
Sri Sri Ravi Shankar is a well known spiritual leader and founder of Art of Living Foundation. He was born on 13 May 1956 in Tamil Nadu, India. The Art of Living Foundation was founded by him in 1981 and since then it is involved in relieving individual stress, societal problems, and violence. Gurudev Shri Shri Ravi Shankar Sudarshan kriya steps are very useful for meditation with breathing technique.
He is usually referred as Gurudev by his followers. He has received many honors including highest civilian awards from countries like Paraguay, Mongolia and Colombia. Recently in January 2016, Sri Sri Ravi Shankar also received India's second highest civilian award, Padma Vibhushan. He has also been felicitated with 15 honorary doctorates from around the world.
Early life and beginning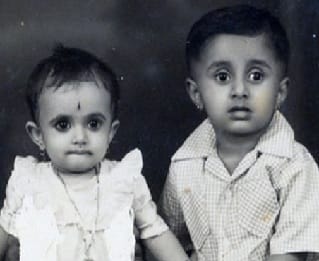 Sri Sri Ravi Shankar was born on 13 May 1956 in Papanasam, Tamil Nadu. He was named Ravi Shankar as he was born on Sunday which was also Lord Shankara's birthday. At an early age of four, he could recite parts of Bhagavad Gita and was found doing meditation too. He holds a degree in Vedic literature and Physics. After completing his graduation Ravi Shankar uses to travel with his teacher, Maharishi Mahesh Yogi for giving talks and conferences on Vedic science and setting meditation and Ayurveda center.
In 1982, Ravi Shankar entered a ten-day silence period in Shimoga, Karnataka. This led to the birth of Sudarshan Kriya, the centerpiece of Art of Living Course.The first Art of Living course was held in Switzerland, 1983.
According to Ravi Shankar regulating breathe can help reduce personal suffering.
The Art of Living Foundation, IAHV and Sudarshan Kriya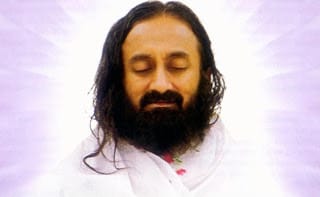 The Art of Living Foundation was founded as an international non-profit organization. Through the foundation, various programs are offered to remove stress . The programs are not limited to any specific group of people or society but for everyone.
Sudarshan Kriya is the main component of Art of Living Courses. It involves Ujjayi breathing and Bhastrika in Vajrasan which is followed by rhythmic breathing in Sukhasan. A number of medical studies have been done on this kriya and various mental and physical benefits have been reported. Various benefits include relief from anxiety and depression, improved brain function and immune system and much more.
In 1997, Ravi Shankar also founded IAHV (International Association for Human Values). This foundation is spreading growth in rural areas in India, South America, and Africa.
Morning Meditation after Yoga
Peace Figure and Inspiring Service
Ravi Shankar has spread his vision of nonviolence in various gathering throughout the world. He visited Pakistan twice, once in 2004 and then in 2012. He inaugurated two centers of Art of Living in Karachi and Islamabad. The Islamabad center was burned in March 2014. He visited Iraq in 2007 and 2008 to promote peace. He again visited Erbil, Iraq in a relief camp in November 2014.
Ravi Shankar has also participated in interfaith dialogue and presently sits on the Board of World Religious Leaders for the Elijah Interfaith Institute. Through interfaith summits in 2008 and 2010, he has been involved in engaging faith-based leaders for action against HIV.
Ravi Shankar has provided assistance to people various backgrounds like a victim of natural disaster, survivors of wars and attacks and more. Yoga and meditation have been reintroduced by him in a manner that is relevant in modern times.
Ravi Shankar has got credit for bringing opposing parties to negotiating talks in Iraq, Kashmir and Bihar. According to him, a stress-free society can be created by service and reawakening of human values.
Opposition
During a function in Jaipur, 2012, Ravi Shankar spoke that some Indian government schools are breeding grounds for Naxalism. Media reports declared that Ravi Shankar said that all government schools and colleges should be privatized. The government should not run any school. It is found that students from this schools get into Naxalism and violence. Children from private schools don't get into this. This statement brought lots of criticism for a spiritual guru. Later, Ravi Shankar clarified that he did not mean that all government school breeds Naxalism.
The recent cultural program held in Delhi from March 11 to March 13, 2016, was also opposed by many.
Awards and Honors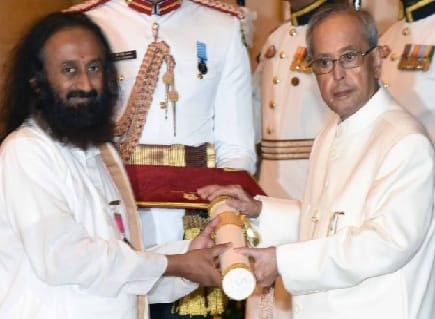 Ravi Shankar has been felicitated with many awards and honors such as Padma Vibhushan, India's Second Highest Civilian Award, January 2016,Peru's Highest Award, "Medalla de la Integracion en el Grado de Gran Oficial (Grand Officer)". Gandhi, King, Ikeda Community Builders Prize, Colombia's highest civilian award, "Orden de la Democracia Simon Bolivar". He also received highest civilian award 'National Order of Merito de Comuneros, Paraguay, 13 September 2012, Phoenix Award, Atlanta, USA, 2008, Bharat Shiromani Award, New Delhi, India, 2005 and much more such awards.
Forbes Magazine listed Ravi Shankar as the fifth most powerful leader in India, 2009.
Books Written by Ravi Shankar
Ravi Shankar has written many books like God loves fun, Be a Witness: The Wisdom of Upanishadas, Management Mantras, Celebrating Love, Secrets of Relationships, Celebrating Silence, Narada Bhakti Sutra, and various other books.
Most Searching Terms:
Shri Shri Ravi Shankar Sudarshan Kriya Meditation
Sudarshan Kriya Steps Art of Living
Breathing Technique Art of Living
How to do Sudarshan Kriya at Home
Sudarshan Kriya 20 40 40 Video/ Mp3 Download