First, Ubuntu Tablet Aquarius M10 Goes on Sale
Ubuntu based smartphones were introduced a year before and now the Spanish makers Canonical and BQ have started taking pre-order for world's first Ubuntu Tablets. European customers can book it now at a starting price of $ 278 and the shipping of the same will start from the second week of April. The new tablet will be available in Europe and its launch date in the US is still not clear.
The new tablet is named Aquarius M10. The makers have been talking about mobile PC convergence from quite some time. Now with this tablet, they have come up with a product that will provide a switch between tablet to full desktop experience. A user can switch on the PC mode and after connecting to a mouse and keyboard use it to perfection.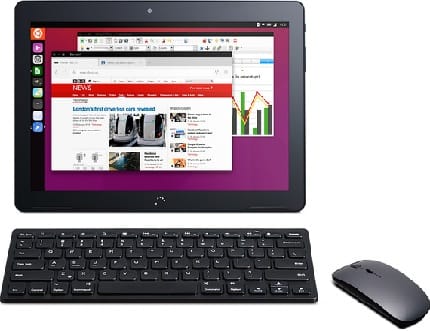 The gadget has the 10.1-inch display and internal memory of 16GB. It has 2GB RAM and 1.5 GHz quad-core processor. With this features, it is clear that the new tablet will fall in the class of mid-range tablets. Tablet with full HD display will be available at $313.
Customers in this modern era are more used to tablets from Android and Apple so the market fate of the new tablet is still unpredictable. A price range of the gadget is also not attractive so it seems there are fewer chances of it to impress the common men.
More Searching Terms:
Ubuntu Tablet Aquarius M10 Price